Joshua Harvest Ministries provides a number of programs and services to help stabilize the economy, communities, families, and individuals. The programs we have are:

Transition Point (Home Ownership)
MenTOYR
"YE$+" For Youth & Adults Financial Literacy
Supportive Services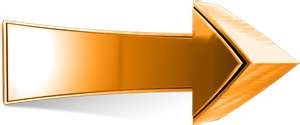 Transition Point

The JHM Transition Point program works with aging out of foster care (AOFC) youth, recovering substance abusers, returning citizens, persons infected with and/or affected by HIV/AIDS, and very low income and/or abused women with children for the initial 6 months during this transitional period of their lives in which he/she is either aging out of foster care, getting out of a treatment program, exiting from a correctional institution, in an abusive situation/household, or needing a permanent stable house to call home. During the 6-months clients are enrolled in the Transition Point program, Joshua Harvest Ministries and its partners will provide supportive services to them in the areas of home ownership counseling and independent living skills.

Since we do service not only individuals in Oakland County, but those also in the Wayne and Genesee counties as well, we have available homes in various locations. The Michigan locations include, but are not limited to: Detroit, Jackson, Marcellus, Muskegon, North Adams, Saginaw, and Westland. We also have available homes in Louisville, KY if you are considering out-of-state housing. Furthermore, these homes are different in types. We do have homes that are designed for single families, we have rooms for rent, and some homes are multi-units. The goal is to have different locations and types of housing in order to meet the needs of various people!


MenTOYR Program (Men Teaching Our Youth Right)

The MenTOYR program has positive adult males mentoring high risk and/or adjudicated male mentees. Mentees in this program are individually paired with a mentor who will build their character as well as provide them with love, guidance, support, and encouragement. The mentor-mentee relationship will focus on providing weekly one-on-one sessions that are rich in content and interaction. The mentoring sessions will allow the mentor to provide academic and social support, life skills training, job preparation skills, and recreational activities with the mentee. The MenTOYR program's purpose is two-fold in scope:

1) To facilitate positive mentoring relationships and

2) To connect youth who are high-risk for recidivism with pre-existing supports in their community.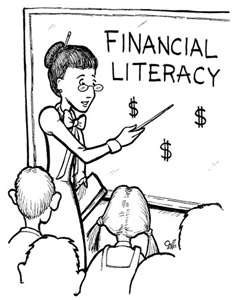 "YE$+" for Youth & Adults Financial Literacy Program

The Joshua Harvest Ministries (JHM) Youth Entrepreneur$ (YE$) and YE$+ for Adults Program provides a combination of curriculum facilitation, financial literacy workshops, guest speakers/professional volunteers, and individualized counseling sessions to increase economic self-sufficiency among youth and adults. YE$+ is designed to teach youth and adults financial literacy and entrepreneurship development skills that will promote economic sufficiency and indepedence.

Below is a link to the flyer for our financial literacy program:

Supportive Services

In addition to the programs previously mentioned, Joshua Harvest Ministries also provides assistance to those in wrap-around services. If in need of a service that we do not offer, no worries! We will help get you the necessary contact information! For the tri-county areas of Oakland, Wayne, and Genesee, we can provide referrals to individuals seeking medical/counseling help, employment opportunities, as well as transportation services.